Hello everyone, I'm Jen! I've been working with Gail for a little over 6 months and I realized I never introduced myself to the Flosstyle community. I happened upon Flosstyle 2 years ago while on the hunt for a preemie/newborn outfit. Of course, the Itty Bitty came highly recommended in the large PDF group on Facebook.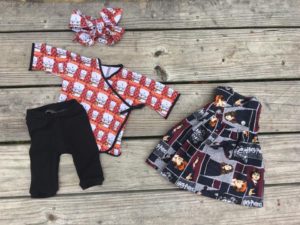 I made the Itty Bitty for a Harry Potter loving friend. The dress fabric was from Joanns and the Kimono top was from Backstitch.
I live in Tennessee with my wonderful husband and 4 children. The kiddos range from 11 years old to newborn. 4 weeks ago we added our newest member to my family. Here he is in his own Itty Bitty set!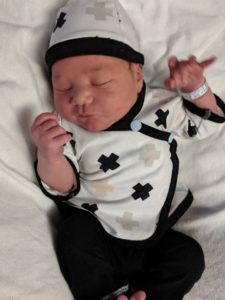 I'm sure you all have seen Shawn before, I started on the Flosstyle Marketing team sewing for her.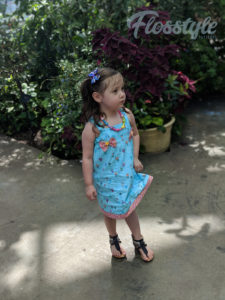 I started sewing when I was a kid. I remember being really little and sitting with my great grandmother "helping" her sew mine and my sister's clothing. Most techniques I learned from my dad though. He also would make mine and my sister's dresses for special occasions, Easter and etc.
Anyways, I'm happy to be a part of Flosstyle and I'm excited for all the things yet to come!!!